June 28, 2009 at Danbury Raceway
---
This was the first Race in FridayNightRacer.com summer travelling race series.

The hosts Pete and Pat at Danbury Raceway opened for us and ran a super race with great behind the counter support.
Thanks to the race organizer that made it all happen: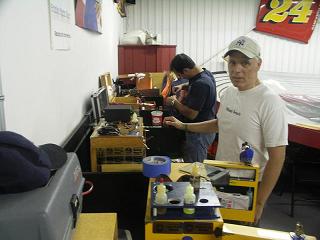 ---
Lineup at start: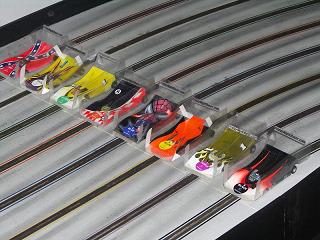 Everyone got the new FridayNightRacer.com car and box stickers, thanks everyone for putting them on all the cars!
There was excitement even before the race started: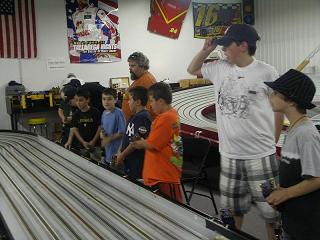 Video is best viewed in full screen, high quality mode. See FridayNightRacer on youTube for more videos.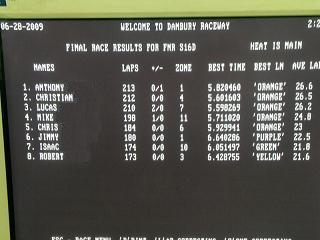 open S16D Results:
1 Anthony P.
2 Christian D.
3 Lucas B.
4 Mike D.
5 Chris D.
6 Jimmy M.
7 Isaac W.
8 Robby D.
Happy Friday Night Racers: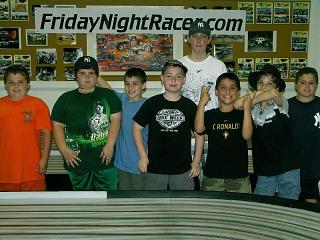 Besides racing there was lots of playing: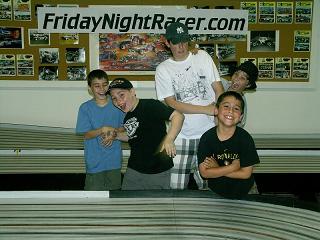 ---
We also had a box stock group car race
Box Stock Group 12/20 Results:
1 Christian D.
2 Lucas B.
3 Jimmy M.
4 Isaac W.
---
Remember, keep it in the...............slot
---
Our custom built scale NASCAR looks just like the real one: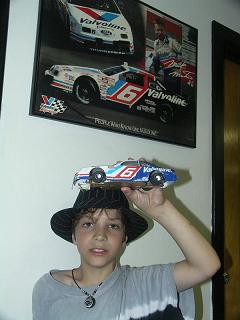 ---
This page was last updated 07/12/09