Slot Car Photo Gallery
Photos of cool slot cars will all be placed here. All small photos are clickable links to larger photos.
These are other people's cars, or our standard, mostly off the shelf cars. See also our custom made cars page.
---
Paul's Slick 7 retro chassis - stays in the track real good
Some nice drag cars, September 2009
---
Some of my favorite Carrera Exclusiv cars: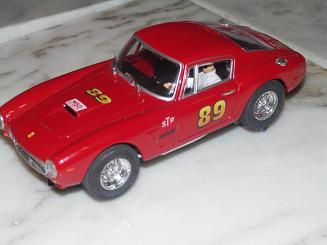 Ferrari 250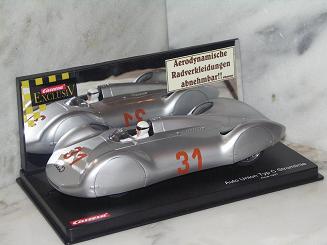 Auto Union Type C Stromlinie (1937 AVUS)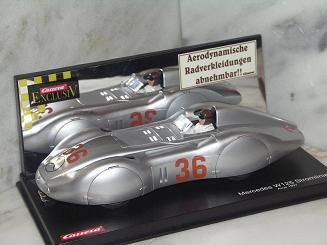 1937 Mercedes W25 Stromlinie (AVUS) [see youTube video of 1937 race]
---
January 2009 retro slot cars: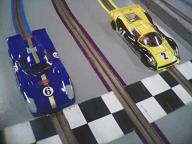 First day testing our hand made retro car, the blue one on the left. The yellow car is RTR flexi GT with Falcon 7 motor. The Falcon 7's sure do have a lot of brake.
See more photos from the January 2009 Retro East race!
---
Our NASCAR #24 cars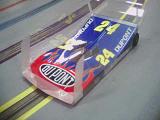 (thanks to Mick @ from Slot Car City)
---
Photos from the September Retro race:
---
current trophy shelf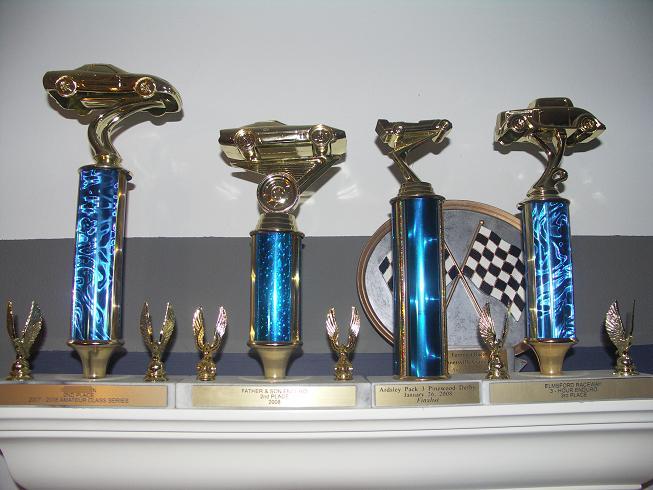 ---
Here's our race director. Come back soon to see what happens when he spends too much time at the track... (video removed due to lack of release from subject)
---
Home | Friday Night Race Results | Thursday Night Race Results | Saturday Night Drag Race Results | Special Race Results | Quality Motor Repairs | Custom Made Cars | ADVERTISEMENT PAGE | Favorite Slot Car Links | Slot Car Photo Gallery | Feedback | Interests
This site was last updated 07/05/10