---
Welcome to Friday Night Racer dot com!
---
This site is devoted to amateur 1:24 scale slot car racing. We race super 16D wing slot cars on Friday nights (hence the name). We race sealed S16D GTP slot cars on Thursday Night. We sometimes race drag slot cars on Saturday nights (but we get tired when the race goes after midnight). There have been two endurance slot car races in the last 7 months, see special race results.
Lately we have been getting into scratchbuilt slot cars and this thing called retro racing. This combines the experience of creating your own models (like with slot car drags) and the longer races of circuit racing. I think I'm going to rearrange things here to a) consolidate the different links I find with pictures, and b) better show off the slot cars we are working on.
One of our latest custom slot car is the second UDO. We have finished up on a retro Can-Am car and I'm making chassis for the new NASCAR 1:24 plastic cars which will be offered for sale.
We custom make circuit slot cars and slot drag cars. Quality motor maintenance and rebuilds are also available at reasonable rates.
We are now offering custom slot car building services and have an online store, as a separate site. The main site strives to be unbiased and non-commericial.
Please note that this is not a 'static' site. It is being added to often - with slot car photos, slot car links and race results. Most pages have a modified date at the top or bottom. When it stops changing, I'll note it here.
FridayNightRacer.com transparent car and box stickers are now available at no charge. Just go to the Feedback form and request them!
See FridayNightRacer on youtube. Make sure you change the view to full screen and High Quality, video was taken at 30fps to capture the fast motion of the slot cars. Thanks to youtube for hosting the big video files!
---
---
Follow this link to the Friday Night Racer Online Slot Car Store for the hardbody NASCAR slot cars that you will not find anywhere else.
---
---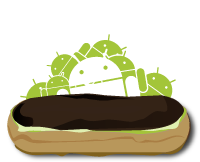 Friday Night Racer Android pages are here. So, if having a slot car web site is not geeky enough, I'm getting into programming apps for my new Droid phone running the Android operating system.
---
---
December, 2009: We cashed in a bunch of gift certificates, got mostly paint and bodies. So we just painted and winged a new body for Friday night races. It looks really great with silver flake on top of metallic black.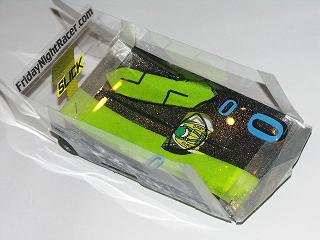 I helped Elmsford Raceway with their website.
---
November, 2009: We got to race on a NASCAR tri-oval at Danbury Raceway. Our tires were dusty and dry so it was a challenge staying on. Lots of fun. Also a different experience running on a hill-climb with donut, everyone talks about them but this was our first experience.
I took video with my new Droid phone, very good but it gets errors uploading directly from phone to youTube. It was a close group class race between the Group 12. Group 20s and Group 7.
Friday the 13th S16D slot car race
NEW RULES POSTED for Friday Night Races: Sealed Parma Rules. Compare with OLD Rules - only change is Parma 502 sealed motor. Cars with open S16D motors get 5 lap penalty. Please note that Thursday night racers have been getting lap times of 6.8s with 502 motors and GTP bodies. This new rule makes it more about the driver than the motor modifying, and makes it easier for new racers to join the group. May the best driver win!
OK, OK, it's been 2 months with the new rules, enough of this arguing and whining, just build a car that meets the rules and race it. If your car does not meet the rules, you get a penalty - period. If you don't like the rules, that everyone is expected to follow, you don't have to race. This is not that complicated, the rules are simple and easy to follow. With all due respect, that's my opinion. If you feel differently, please write your opinion on the feedback page and I'll be glad to post it.
October 17, 2009: the new Friday Night Racer Online Slot Car Store is now accepting payPal payments.
Friday Night Racing: new series started Sep 25th. Awards night for the summer series was October 9th, see Friday Night Race Results from the previous series.
September 2009, Nuvolari Repairs, performance update for one of the oldest slot car tracks in the USA. Apparently there is an HO version of the Nuvolari track in Massachusetts.
While the paint was drying on Nuvo, the Friday Night Racers got special hardbody NASCAR slot cars and had an exciting race on the Hawthorne figure eight. These cars are available in the online store, see advertisements for details.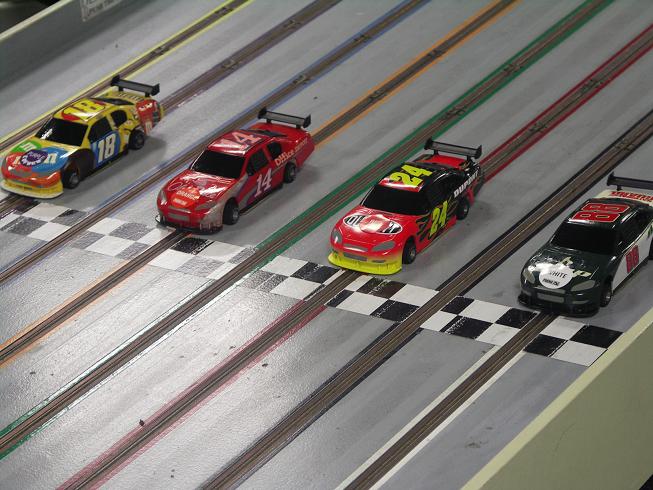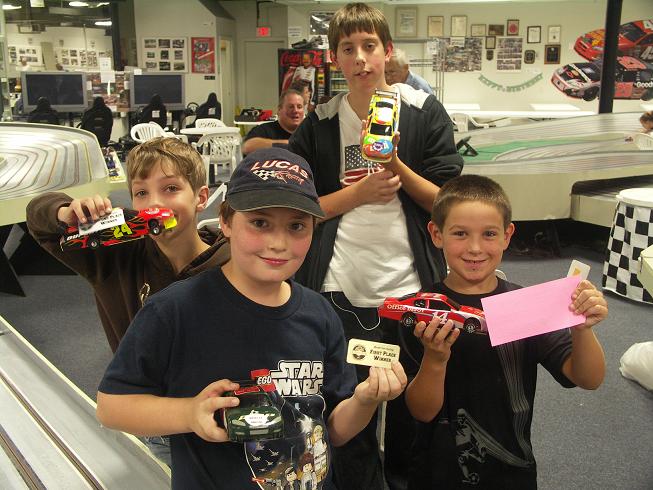 ---
September 2009, ONE YEAR OF FridayNightRacer.com, thank you for over 1300 home page views, (even more views of many of the other pages), over 2000 youTube views (FridayNightRacer channel). And introducing the new Friday Night Racer Online Slot Car Store, with special items not available at your local track. Please note that we really believe that everyone's local track stays in business through retail sales, please, please shop at the store at your local slot car track so they will be there in the future for all of us to enjoy. If they do not have what you need in stock, ask them to order it, they can usually get it faster than internet stores, and you save shipping. Most of the standard parts used in the special items at the Friday Night Racer online slot car store are purchased directly from our local commercial tracks.
---
I'm working on a police car to chase all those speeders. Photos in the custom cars page when I get the driver complete.
---
Our newest retro CanAm slot car: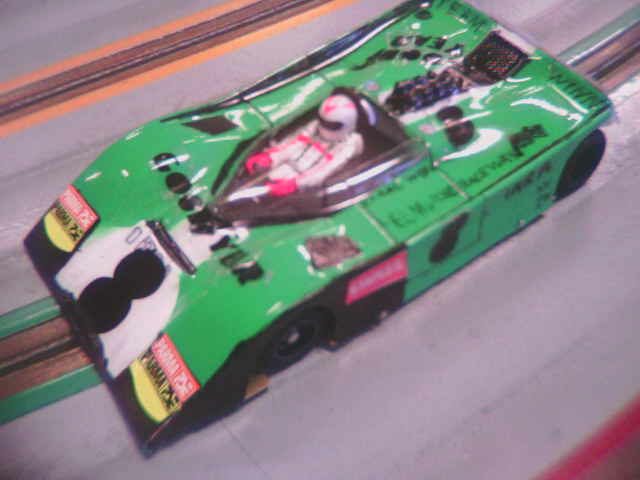 First raced July 30, 2009, more photos of the chassis (built from an R-Geo Samurai kit, with driver by John M.) will be posted in August.
---
New May 1 slot car videos: final Expert Group race (be sure to watch in HQ) and raceway antics.
---
Thursday night race GTP slot car series is underway, see Thursday Night Race Results. Weekly results are not being posted because no one really cares.
IMPORTANT: NEW Rules are in effect for the Friday night S16D series. Please familiarize yourself with them! There will be group car races for expert racers up to 18 years old that have qualified in past series. Here are the Draft Group Rules.
Photos from the Jan 25, 2009 Retro East event are now posted on the special page for this race. We also have video that is on youTube. I am also adding photos from September retro race.
---
Hey, Big News:

I just got word [Sat, 12/20/08] from Jim Difalco that he is coming out with a new 30 band controller design. Three different styles of plug in resistors allow tuning each band. More information and pictures are on the Difalco site (see below for link). Upgrade kits are now available. Service upgrades for older DiFalco slot car controllers will be available.

Jan 23, I got the upgrade module, I'll let you know how well the upgrade works.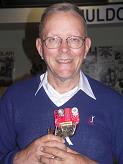 May 3, 2009 -- Dorf Goes Racing loves the new 30 band Difalco controller - "handles better in curves".
---
---
Race Results
Friday Night Race Results (updated every Friday Night - duh)
Thursday Night Race Results (updated over the weekend)

Saturday Drag Race Photos (updated Oct 11)
Special Race Results and Photos (updated March 6)
---
links updated October 22th
---
Check out the online photo album filled with pictures of slot cars and trophies.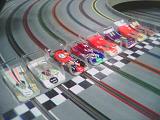 All small photos on this site [like this one] are links to larger photos. (updated September 9, 09)
---
Communities & Forums
---
---